Ever since
Computer Space
came out in 1971, video games have become more and more realistic and life-like. Graduating from primitive 2D graphics to life-like 3D environments, computer games have had an impact on kids, and adults, for more than forty years. While there is some controversy about whether computer games are beneficial or harmful, the impact they have on people is well documented and studies conducted over the years have brought up some interesting results.
The Effects of Violent Video Games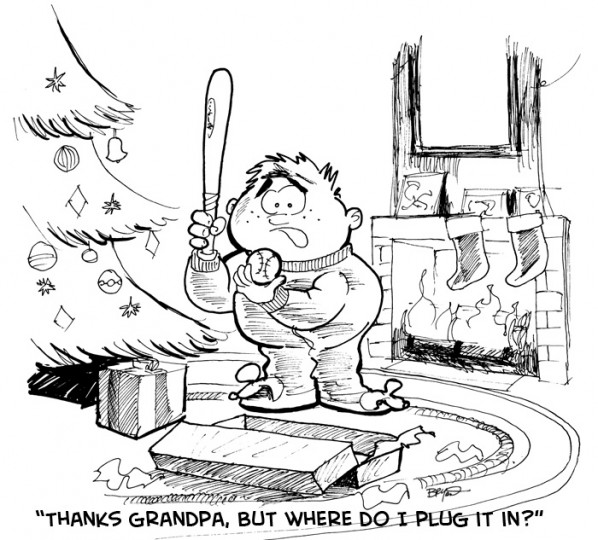 Many studies have been undertaken to see how violent video games effect children. One such study shows that there is a connection between violent video games and aggressive behavior.  Dr. Craig A. Anderson, Ph.D., of the Iowa State University in Ames has conducted a study on the gaming habits of over a thousand children from Japan and the United States (7). The study has revealed some startling facts about the effects of video games on children.
 During the course of the experiment, the children's video game habits were studied, along with their behavior. At the start, the behavior of the children--whether they were more passive or aggressive--was taken into account. The participants rated their own behavior, but Anderson's team also gathered information from their peers and teachers (7). Anderson and his colleagues concluded that children who played violent video games on a regular basis were more aggressive than their peers who rarely or never played such games (7).
 Anderson writes in an article for the American Psychological Association: "High levels of violent video game exposure have been linked to delinquency, fighting at school and during free play periods, and violent criminal behavior (e.g., self-reported assault, robbery)" (1).
 Others experts disagree with Anderson's research, claiming that violence in general is not the problem with video games. Dr. Cheryl K. Olson, a director of the Center for Mental Health and the Media at Massachusetts General Hospital in Boston is quoted by CNN as saying, "I think there may well be problems with some kinds of violent games for some kinds of kids. We may find things we should be worried about, but right now we don't know enough" (7).
While there is controversy over whether all genres of violent video games are harmful, research regarding the effects of violent video games on the brain has brought up some startling results. According to a fairly recent study by Dr. Vincent Matthews of Indiana University, computer games have an impact on the brain. A number of participants, ages 18 to 29,  were randomly chosen to play a Mature-rated, first-person shooter game (13). The other group played no computer games during the study. None of the participants had much experience playing computer games and all were men (9).
 In the first part of the experiment conducted by Matthews, the subjects were given counting and emotional tests to complete while their brains were scanned by a functional MRI machine. During the first week, the group assigned the video game played it for 10 hours on average (13).
 After one week had passed, both groups were given counting and emotional tests and scanned again by the functional MRI machine. The scans revealed that the game-playing group had less activity in the areas of their brains where attention, emotions, and the restraint of impulses are centered (9). The group that played the Mature-rated game did not respond to emotional content as they had during the first test (13). A test that involved counting revealed that the video game group had decreased activity in the areas of their brains where concentration and attention are controlled (9).
 During the second week, neither group played video games. The testing that took place that the end of the second week revealed that the video game group had improved (13) in their performance compared to the previous test, but had not quite reached the results of their first test, prior to their playing the game. The control group, which had played no video games, performed the same, as expected.
 Matthews is quoted in an article on Time.com as saying, "Behavioral studies have shown an increase in aggressive behavior after violent video games, and what we show is the physiological explanation for what the behavioral studies are showing. We're showing that there are changes in brain function that are likely related to that behavior" (9).
 The activity of the brain is not the only thing to be affected in the brain. Dr. Paul Grasby of the Hammersmith Hospital in London obtained evidence that playing video games can become chemically addictive. He and his fellow researchers learned that the production of dopamine doubles in the brain of a person who consistently plays video games (15). The researchers found that the dopamine produced had the same effect as amphetamines or Ritalin injected into the blood stream (15). Dopamine is considered to be a hormone associated with pleasure (4) and Grasby's team has compared video games to taking "a dose of speed" (15).
 Video Game Addiction
WOW in the Future
This dopamine craving makes sense in light of the obsession of many with massive multiplayer online role-playing games (MMORPGs). Games such as World of Warcraft and EverQuest bring the player into a fantasy world where he or she can interact with thousands of other online players and complete missions in complex maps. Each player controls a character he or she can use to gain advancements and special abilities. Most players of such games become completely engrossed in his or her game. A website called gamerwidow.com has started that is for "gamer widows" to "come and share their frustrations with their fellow gamer widow(er)s, and discuss their feelings and develop a [camaraderie] that only those in their positions understand" (6).
(Click below to read more.)