and the Future of the World
(A Story about the End Times
with Messages from God)
Open this story as a free PDF file:
Steven's Amazing Adventures PDF.
You can copy and paste this post to have this story read aloud.)
(Click to Read PART 1)
[Right click link and select "Open link in new tab."]
(
This story chronicles the adventures of
Steven O'Neill
, his wife
Sarah
, and their friends during the End Times. Judgment has already struck the U.S., and Steve and his friends have reached the vast continent of Asia. Witness the amazing things God will reveal about the coming kingdom of
the Beast
(or
the Antichrist
), the
Mark of the Beast
, and the
Tribulation period
. This story should keep you fascinated, as a realistic account of the future unfolds in the form of a fictional story.
But, this story is not just a story. It contains messages from God and prophecies that actually shall happen. It is written as fiction with fictional characters, but the message of the story is very real, and the cataclysmic events, touched on in this story, will actually impact this earth as God's Holy Bible and its prophecies unfold. The world will soon enter a time much like that
portrayed in this story. I encourage you to seek God about this to see what He will show you.)
Copy and Print for Free!
Feel free to copy and paste this book or print it off at your pleasure.
You can make as many copies as you want and save or print them. You can save this as a document.
I offer this for free.
I will make no money from this book. Just don't change the text by adding or removing words, letters, symbols, or numbers. I do this for the sake of getting the message out since we have little time left, compared to eternity. If you like, you can click
here
to print.
___________________________________________
PART 29:
▪ "Mark's Dad in South Africa" // ▪ "The Bus Bomb"
___________________________________________________
"Mark's Dad in South Africa"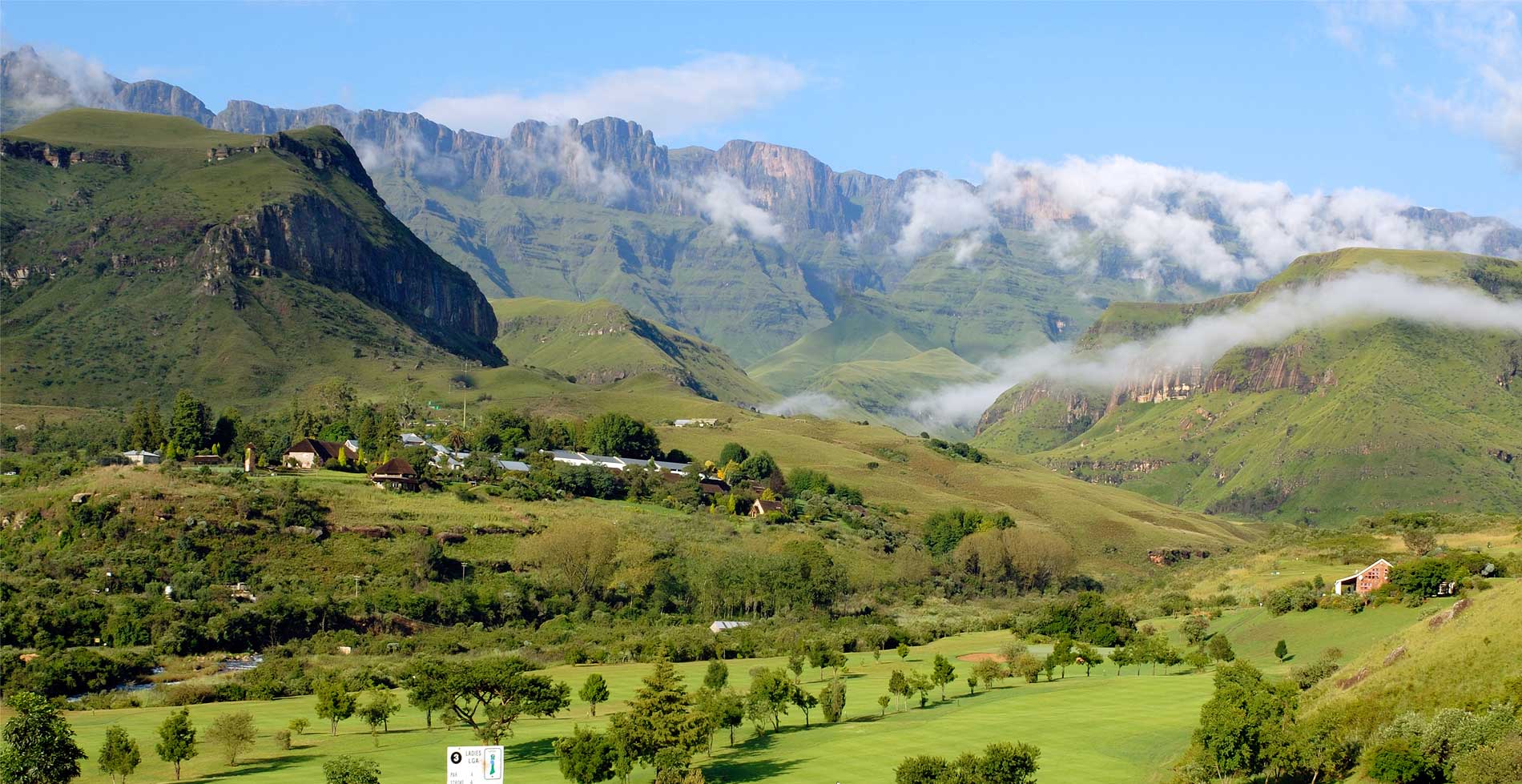 (South African countryside. Click

for source.)
South African farmland rolled past the windows of the silver Toyota Corolla Mark Mzembi had borrowed from his generous hosts, the Mahlangu's, who owned a prosperous farm in the South African countryside. Two young Christian families were staying with the Mahlangu's in their large, two-story home, after having escaped from violence and persecution in Johannesburg. [Read about these families in Chapter 14.]
In the passenger seat, to Mark's left, sat a 57-year-old man, Mark's father, Jonathan Mzembi. Tired, and sad, he stared out the window at the fields of wheat and barley, which were looking light yellow and almost ready to be harvested. Jonathan's life up to that point was being replayed before him: all the bad and good memories. He missed his wife, who lived in Zimbabwe, but he didn't want to admit it to anyone. Their divorce had been a painful experience. Jonathan had tried to keep himself from regretting it, but deep in his soul, he did. He knew it had hurt his son the most.
After driving over two and a half hours to reach Johannesburg, Mark had arrived at his dad's apartment building. They had visited for a few hours, discussing the recent terrorist attacks in South Africa,* and the rise of militant organizations in Africa. Mark had told Jonathan Mzembi about how God had showed him to stay with a Christian farming family of ethnic Zulus. [* Read about those attacks in Chapter 12.]
(Johannesburg. Click

for source.)
"Dad," he had said, "would you like to come with me to stay temporarily with the Mahlangus? They are a nice Christian family and they welcome you to their home."
"I'll have to see about that, son," Jonathan had said as he had paced his apartment.
Mark had noticed an unusual nervousness in his dad's behavior. He seemed to have a hard time standing or sitting in one place. He had fidgeted with a pen while they had visited, and it seemed his mind was partially preoccupied with something he wasn't telling Mark about.
"You seem nervous, dad. What's wrong?" Mark had asked.
Jonathan Mzembi had turned toward the window of his fourth-floor apartment and had stared out the glass for more than half a minute before he gave a reply.
In a quiet, tense voice, he had said, "Son, I am afraid that this nation is no longer safe for people of any ethnic group. It is no longer safe for anyone but those who are members of these terrorist organizations. We can't just stay at someone's farm and expect to be safe."
"But," Mark said, "God had shown me that we, including the Mahlangus, are to only stay temporarily at their farm before we will travel to a place of safety that God has chosen for us to go to. God has promised to provide for all our needs and never forsake us.*"
[* See Philippians 4:19, Deuteronomy 31:6.]
(Toyota Corolla. Click

for source.)
After having expressed his reluctance and having offered weak excuses not to go, Jonathan had finally agreed to travel with his son to the Mahlangus' farm. Jonathan then packed some bags quickly, made some phone calls, and dropped his car off at a friend's house. Then, he and Jonathan had both stepped back into the borrowed Toyota Corolla Mark had driven from the farm, and left Johannesburg behind.
Now, more than two hours from the city, the father and son drove silently and contemplated their future as they watched the miles of farmland pass by their windows.
After some time had passed, Jonathan said, "I didn't tell you this before, but my boss had told me I would only have three months of work before he would have to let me go. He said the economy was slowing down, and work would not be available for long time to come.
"I've poured far fewer foundations last year than the previous year. So, my finances have been tight, but I've found temporary part-time jobs doing building maintenance work. But, all those have dried up. So, I guess I have nothing to lose leaving Johannesburg, since I will be unemployed soon."
(Learn more about the characters in this story here.)
"I didn't realize life was getting harder for you, dad," Mark said.
"I didn't want you to be troubled with my problems son," Jonathan said. "That is why I didn't tell you my financial situation."
"Jesus cares about you, dad. He can take care of all your problems," Mark said. "He's taken care of me. In fact, He's my best Friend."
Hearing that, Jonathan grunted, sat back in his seat, and sighed.
"What's the matter, dad?"
"Does Jesus really care about us, Mark?" Jonathan said, turning to his son. "I'm a Christian,* but I don't feel very cared for. My life has gone from bad to worse. I used to make really good money seven years ago working as a foreman, but I lost that position when the company was bought out by a corporation. It seems that God has abandoned us. Our country is falling to pieces. I've never seen such devastation happen to South Africa in my lifetime."
[* In this story, Jonathan Mzembi is a nominal Christian. He claims to be a Christian, but he does not know Jesus as his personal Savior and Lord.]
Mark remembered the tragic terrorist attacks, which happened just days ago, which struck the cities of Johannesburg, Cape Town, Bloemfontein, and East London. During the massive attacks, 324 people were killed and 650 were severely wounded.
"But, dad," Mark said, "do you believe that Jesus is the answer to end the depravity in our world and to solve the suffering that people experience?"
Jonathan looked at his son with some curiosity. "What do you mean by that? I'm a Christian. I go to Church often."
"I have memorized John chapter 1 down to verse 5," Mark said. "Would you like to hear it? It speaks of Jesus as the Light."
Jonathan nodded his head.
Mark said: "John 1:1-5 says: "[1] In the beginning was the Word, and the Word was with God, and the Word was God. 2. The same was in the beginning with God. 3. All things were made by him; and without him was not any thing made that was made. 4. In him was life; and the life was the light of men. 5. And the light shineth in darkness; and the darkness comprehended it not.'"
There was a brief pause before Mark said, "Jesus Christ is the Light. He gives light and gives life to the whole world. There is only spiritual night apart from Him. There is only death apart from Him. But, in Him is only life and light."
"That is an interesting observation you made," Jonathan said before turning to look out the window at some fields of maize.
"Something happened up ahead," Mark said, looking at a motorway ahead with knitted brows.
(South African police car. Click

for source.)
Three cars down the road, police were placing orange cones across the road as three police cars drove across the pavement to block the motorway. Mark was forced to pull the car to a stop. He shifted it into park and shut off the engine.
"I need to see what happed," Mark said before he popped the door open and walked toward the barricade.
He was praying the whole way, wondering what event would block a whole road. As he moved past the next to last car ahead of him, Mark could see the charred form of a large bus resting flat on its side, torn in half. The other half was in the ditch on the side of the road, twisted and warped by a powerful explosion. Mangled pieces of metal were sprinkled all over the road. Then, he closed his eyes and turned away. Dead bodies lay scattered here and there, the occupants of the destroyed bus.
"What happened, Lord God? What happened, Abba Father?" Mark whispered, with moisture in his eyes, as he walked to the side of the road and looked toward a wheat field, trying not to look at the disaster that lay beyond the police cars. He wiped his eyes with his hands and tried to hold back tears.
"My son, I love you very much," Abba Father God's loving voice said to his soul and spirit. "What I will show you is that this disaster was perpetrated by terrorists operating in your country and in your father's country. These terrorists are seeking to bring South Africa and Zimbabwe into the grip of Islam or into a communistic dictatorship, which is under the control of powerful radical Muslims, who hate anyone who does not follow their way of life and religious views.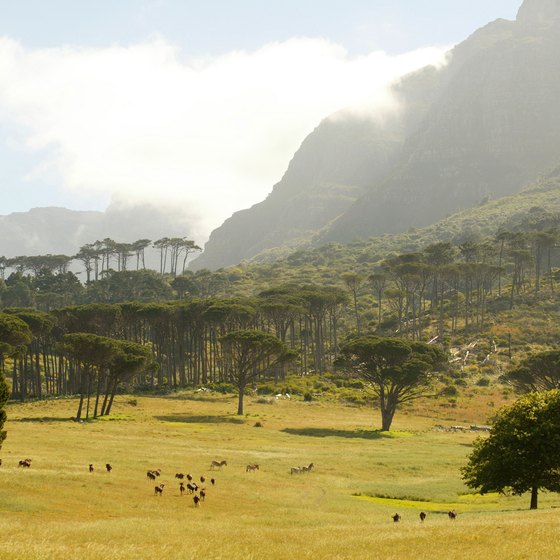 (South African countryside. Click

for source.)
"They will seek to terrorize other Muslims and Christians and to destroy all that South Africa has kept since the late '90s. I am calling out to the people of South Africa because they will experience a police state like they have never seen or heard of. It will resemble the dictatorships that existed in countries like North Korea and China.
"I will never forsake those who put their trust in Me, and who follow My leading and My Spirit. I will deliver them, but if people will not trust in Me or seek Me, then I will not be able to deliver them. They must look to Me, trust Me, and seek Me, and I will lead them to places of safety, where I will provide for them and protect them. I love you very much. And, I the Lord your God and Abba Father have spoken."
"Thank you Abba Father," Mark said. "I will trust you. I choose to. I need you, Lord God. I need you more than I've ever realized I needed you, but thank you for delivering me from terrorists just the other day. You will deliver us when we turn to you and trust you. Isn't that right?"
"That is correct, My son," Abba God said.
Mark turned back toward the road and noticed his dad approaching the police barricade. A police officer approached him, holding out a hand to stop him.
"Sir, I cannot permit anyone beyond this point," the officer said.
"What happened?" Jonathan said.
"We believe it was a bomb that destroyed the bus," the officer said, "but forensic teams will arrive shortly to determine the exact cause. Please return to your vehicle."
"It must have been terrorists," Jonathan said angrily. "What is this world coming to?"
He left the officer and walked back to the car. Mark joined him. Once they had entered and closed the doors, Jonathan cussed and said, "God, why don't you just destroy this country while you're at it?"
"Mark, My son," God's loving voice spoke to him, "tell your dad that I have been calling out to this country for a long time, and I am allowing the devil to attack it stronger because the hearts of men are becoming harder and harder. I will continue to call out to this country, but I will not destroy everything or everyone in this country.
"I do not desire to destroy the people who I have created. But, if men will only harden their hearts against Me, I will allow bad things to happen to get their attention. Many will turn to Me during these tragedies. I am not aloof or distant. Nor am I evil or cruel. I am Love, and I want My people to seek Me and not fall away from the faith.
"I want the lost to turn to Me, and not go to a place of damnation and darkness [A.]. I am calling out to Africa, Europe, Asia, and every country and every people group, pleading with them to turn to Me. But, the time for judgment on the whole world is now beginning. Soon, very soon, the Antichrist will rise to power and will lead the world in the worship of him.
"But, I will continue to call out to people, pleading with them and warning them before it is too late. There will be no secret rapture like many have been told. Rather, I shall come in the clouds of glory like My Word says in Matthew 24, and in Revelation, and elsewhere [B.]. I shall never forsake My children. I am calling out to them.
"But, those who hate Me, and who will never repent once they have begun to harden their hearts against Me; they certainly will be destroyed like what you saw happen to the terrorists who attacked the Mahlangu farm [C.]. I called out to those men for years before they attacked you, and I pleaded with them until it was too late for them. Then, I released fire from heaven to burn them up because they would never repent, and they were seeking to kill you.
"I have a purpose for you. I love you very much. And, I the Lord your God and Abba Father have spoken."
[Note: Go to the end of this chapter to read the

Footnote

.]
"Thank you for what you've shown Me, Abba Father," Mark said quietly. "It sounds like the rapture is going to be after the Tribulation. Is that true?"
"That is correct, My son," Father God said. "Tell your father that the time of judgment is upon the land and that I will allow judgment to fall on the wicked because they are not turning toward Me. But, tell him that if people will repent, I will spare their lives. I will not let them perish if they turn to Me, as I call out to them. I will guide you in what to say. And, I the Lord your God and Abba Father have spoken."
"Thank you, Abba Father," Mark said.
Then, turning toward his dad, Mark said, "Dad, God has shown me a message He would like me to share with you."
Jonathan turned toward his son with a frown on his face. "What would that be?"
Mark then relayed the message God had given him just moments ago.
After Jonathan had listened carefully to his son, he said, "Well, God can do whatever He wants. He's God. I'm not."
"Dad, God is good, and He loves you. The Bible says that God is not willing that any should perish but that they should come to repentance. 2 Peter 3:9-10 says: '[9] The Lord is not slack concerning his promise, as some men count slackness; but is longsuffering to us-ward, not willing that any should perish, but that all should come to repentance.

'[10] But the day of the Lord will come as a thief in the night; in the which the heavens shall pass away with a great noise, and the elements shall melt with fervent heat, the earth also and the works that are therein shall be burned up.' God will eventually have to destroy this planet and the cosmos before He can replace it with a new earth and a new cosmos."
"Does God want me, Mark?" Jonathan said. "Is He trying to call out to me through these catastrophes?"
"God is calling out to you because He loves you, dad," Mark said. "But, God is not the One who did those catastrophes. The devil inspired them. The devil is your and my enemy, dad. He wants to devour us. But, by the power of Jesus Christ and the blood He shed on the cross of Calvary, we will prevail and will overcome the power of the devil."
Jonathan pursed his lips and knitted his brows in thought. "Tell me more about this Jesus of yours," he said. "Is it true that He really does want to have a friendship with us?"
"That is true, dad," Mark said, smiling. "Jesus loves you and me. He loves the people He created. And He wants to have a close friendship with each one of us. In John 17:3, Jesus said: 'And this is life eternal, that they might know thee the only true God, and Jesus Christ, whom thou hast sent.' Knowing God personally is eternal life and it is only possible through Jesus Christ, the Only Begotten Son of God. 1 Corinthians 1:9 says: 'God is faithful, by whom ye were called unto the fellowship of his Son Jesus Christ our Lord.' God wants us to have deep fellowship with Him."
Jonathan frowned while he contemplated Mark's words and the scriptures he shared. What his son was telling him made sense, but Jonathan didn't want to commit to Jesus because the desire to survive and be self-reliant was stronger than the desire to seek God and know Him personally. A deep thought in Jonathan Mzembi's mind seemed to say: 'If I became a follower of Jesus, how could I live for myself and do what I want to do?'
Feel free to copy and paste this book or print it off at your pleasure. You can make as many copies as you want and save or print them. You can save this as a document. I offer this for free. I will make no money from this book. Just don't change the text by adding or removing words, letters, symbols, or numbers. I do this for the sake of getting the message out since we have little time left, compared to eternity. If you like, you can click here to print.
(Learn more about the characters in this story here.)
[
Footnote:
The
Chinese
are
not
the enemy, neither are the
Russians
. Both are people just like you and me. But, God will use Russia and China to judge wicked nations, which will not repent from their rebellion against Him. And, the devil will seek to stir up men to persecute the Church. But, God will deliver all who seek Him and trust in Him.]
EXCERPT from
Part 30 (➽ "America Before the Invasion" // ➽ "Conviction"):
'...
On arriving at his house, Steve grabbed the cold door knob, but found it was locked. And, he had forgotten to bring the house key with him. He pressed the doorbell and waited. But, Sarah didn't come to the door. He tried knocking but there was no answer.
"Do you have the key with you?" Jason said.
"I forgot it," Steve said, with a little frustration. "I should have taken it with me."
"Sarah will come. I'm sure she will," Jason said.
Rap. Rap. Rap. Steve knocked again.
"I hope Sarah is okay," Steve said with uneasiness in his voice. "She should have answered by now."

... '
(Read all of
Part 30.)
_____________________________
[A.]
⸻
The place of damnation and darkness is Hell. Jesus spoke of Hell in Mark 9. Using hyperbole, Jesus said these words in Mark 9:43-44:
"[43] And if thy hand offend thee, cut it off: it is better for thee to enter into life maimed, than having two hands to go into hell, into the fire that never shall be quenched: [44] Where their worm dieth not, and the fire is not quenched."
Jesus didn't literally mean that you would have to cut off your hand if it leads you into sin. Rather, He was speaking of removing something from your life that would "offend" you, or lead you into sin. The consequence of not repenting from sin and turning from temptations would eventually be judgment in Hell and in never-ending fire, which cannot be quenched. Only Jesus can deliver us, and He will, if we look to Him.
[B.] ⸻ In Matthew 24, Jesus spoke of His visible return to the earth in His glorified body. That event, which includes the rapture, is described by Jesus in Matthew 24:29-31. Jesus said:
[Matthew 24:29-31]
"[29] Immediately after the tribulation of those days shall the sun be darkened, and the moon shall not give her light, and the stars shall fall from heaven, and the powers of the heavens shall be shaken: [30] And then shall appear the sign of the Son of man in heaven: and then shall all the tribes of the earth mourn, and they shall see the Son of man coming in the clouds of heaven with power and great glory. [31] And he shall send his angels with a great sound of a trumpet, and they shall gather together his elect from the four winds, from one end of heaven to the other."
Jesus is telling us that "…after the tribulation…" is when the angels "…shall gather together his elect from the four winds, from one end of heaven to the other." That is a description of the rapture, which follows the tribulation period.
This is found also in Mark 13, where Jesus said:
[Mark 13:24-27]
"[24] But in those days, after that tribulation, the sun shall be darkened, and the moon shall not give her light, [25] And the stars of heaven shall fall, and the powers that are in heaven shall be shaken. [26] And then shall they see the Son of man coming in the clouds with great power and glory. [27] And then shall he send his angels, and shall gather together his elect from the four winds, from the uttermost part of the earth to the uttermost part of heaven."
[C.]
⸻
Read about the fire falling from heaven in Chapter 16

of Steven's Amazing Adventures…